Third annual Summer of Code 2018 is coming.
What: summer coding camp, learning modern web design, programming with JavaScript, Node.js, Express, logic and algorithms
Where: Barcelona Code School
When: 3 weeks, June 25 – July 13
How: in English, bring you laptop
The daily schedule:
10:00-12:00: coding class
12:00-12:15: snack break (provided by the school)
12:15-14:00: coding class
14:00-14:30: Pizza Friday Lunch (Friday only)
Matej Murin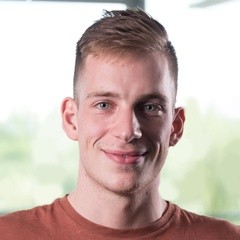 Matej is a passionate and skilled software developer prolific in React.js, React Native, NodeJS, Mongo, Python, Docker.
His teaching experience in learn2code.sk and developer's experience in companies like thinkcreatix, yeself, profit365 give Matej a perfect combination of real-life devs skills and understanding of teaching process.