Diane is a great example of how persistence and time management can help you achieve your goals and take your career to a completely new level. Mixing the role of a mother and a bootcamp student had an extra amount of pressure on her; still her story shows us plenty of important tips on how to learn and enter new professional fields.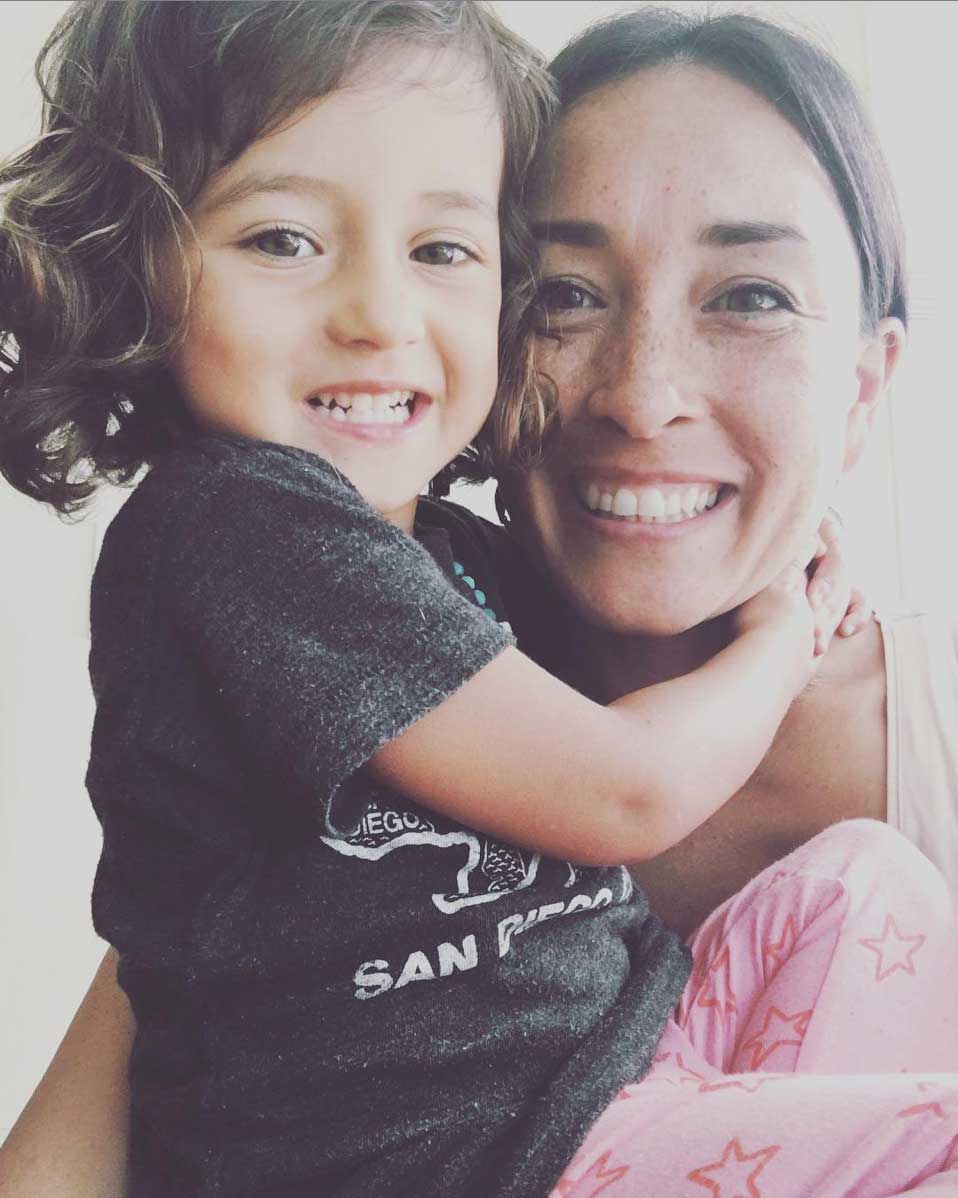 Getting started with coding
Coming from the design background, Diane found herself in the need of more competitive professional profile.
"I started coming across more and more articles that said: "If you want to stand out as a designer - you better learn to code". So I looked into coding in my spare time and tried a few tutorials before deciding on taking a bootcamp. Is this a right place for me?"
Having professional doubts and personal responsibilities as a mother, Diane was looking for a school that had the right support to help her complete the program. Having done some research Diane chose Barcelona Code School after meeting the instructors.
"I had interviewed a couple of coding schools in the area before deciding on BCS. They... [BCS staff] were so kind, responsive and encouraging. If you are considering this bootcamp, go to the school and meet George and Antonello. They will be your main source of support throughout the bootcamp. George's first question for me was: "What is your reason for doing this bootcamp?". He listened, offered his advice and next steps. I felt really supported and knew I chose the right school.
Pains & gains through the bootcamp experience
JavaScript Bootcamp as any other intensive courses can be a very challenging experience even for a very hard-working student. Talking about her frustrations during the course Diane tells us what helped her to go through the tough moments:
"The bootcamp was very challenging. I was new to coding and it took a very, very long time for things to make sense. I wanted to perform well so I gave myself an added pressure. But the teachers at BCS kept reminding me to take my time and try to absorb the information rather than try to stay on track timing wise.
...I'm sure my never-ending questions made them crazy, but they never gave up on me. They always showed me ways to navigate through tough exercises and helped me "think like a programmer" when needed. This is an investment for your future."
The great effort paid off very quickly and only after one month the course ended, Diane landed a new job as a UI designer & Developer in a company in Los Angeles.
Nevertheless, she still keeps learning and insists that extra preparation is one of the keys to success.
"I would have spent more time on the pre-course work. For any potential students looking to enroll in this bootcamp, my advice is to start the pre-course as soon as you can and code every single day."
Changing or updating your vocation might be an anxious moment, but finding a right mentor can help you open up new horizons and succeed.